In March 1984, the National Union of Mineworkers (NUM) called for its members to strike against 20 planned pit closures by the National Coal Board (NCB), a state agency under Prime Minister Margaret Thatcher's Conservative government.
By the 12th March, half of the UK's 185,000 miners were out on strike and on picket lines, protesting about the potential loss of 20,000 jobs across the country.
The strike was divisive, controversial and violent, nowhere more so than in Scotland. Strikers were fighting for a continuation of their way of life.
The government, who called the strikers 'the enemy within' was determined to defeat the NUM, which had humiliated the Heath government in the 1972 Miners' Strike; it also wanted to break the power of unions generally, de-nationalise industry, and change Britain forever.
Government minister Nicholas Ridley proposed the use of mobile squads of police to uphold the law against picketing, and changes to DSS regulations to ensure that strikers' money supply was cut off. Lord Marshall of the Central Electricity Generating Board saw opposing the strike as a 'just war'. Ian MacGregor, chairman of the NCB (seen here on the right), saw it as an 'insurrection for which the miners will pay a heavy price'.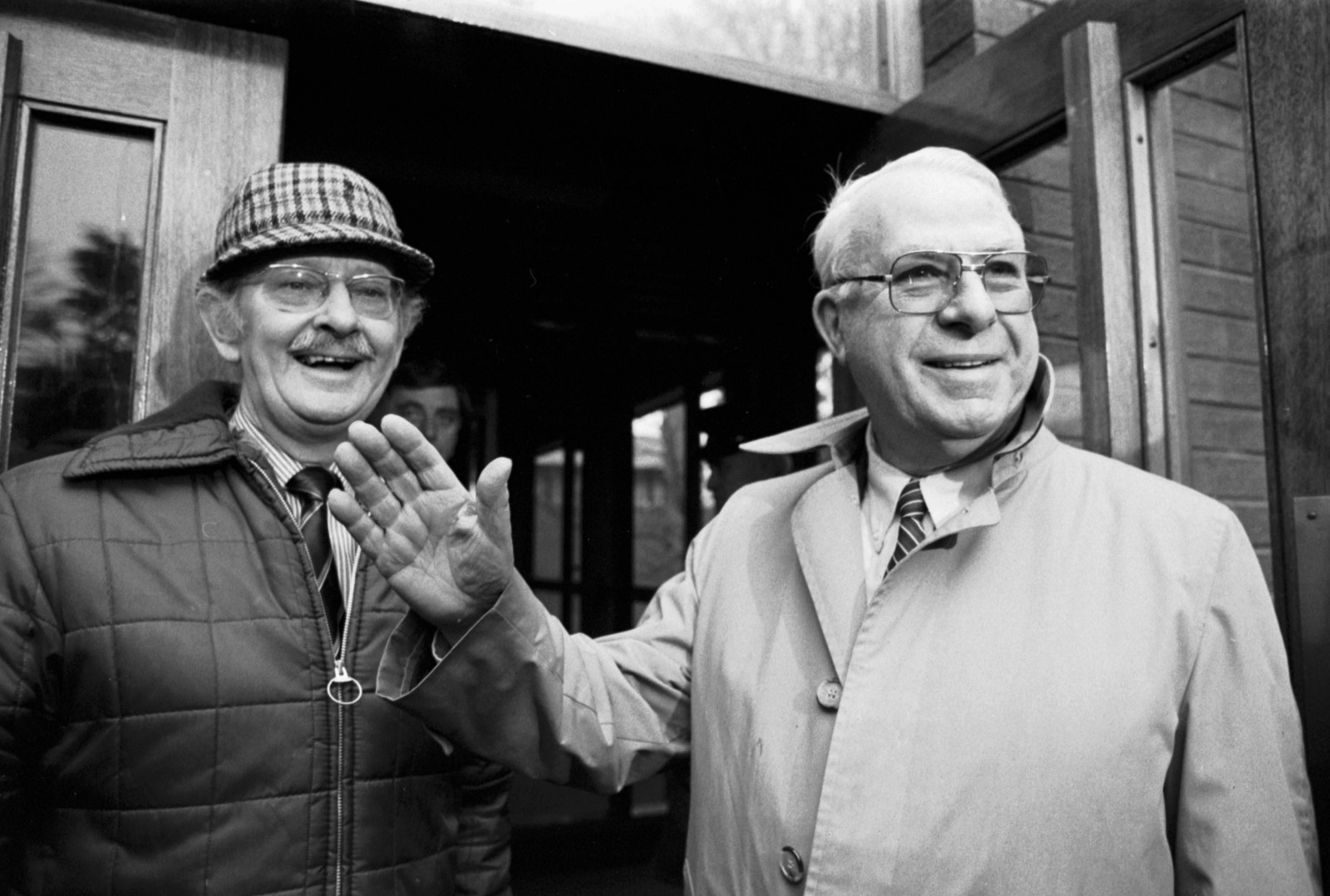 Despite the efforts of the president of the NUM, Arthur Scargill, and the Scottish leader of the NUM, Mick McGahey, not all miners chose to strike. Some chose to work as they were opposed to action without a national ballot making the strike official.
Polmaise Colliery near Stirling was one of the 20 collieries earmarked for closure and it saw some of the more militant action in Scotland.
Trouble also flared at Bilston Glen in Midlothian, Monktonhall in East Lothian and at Ravenscraig steel works in Lanarkshire. Violence erupted as picketers sought to blockade entrances and prevent working miners, nicknamed 'scabs', from entering the collieries. Thousands of police were drafted in to protect industry at this time.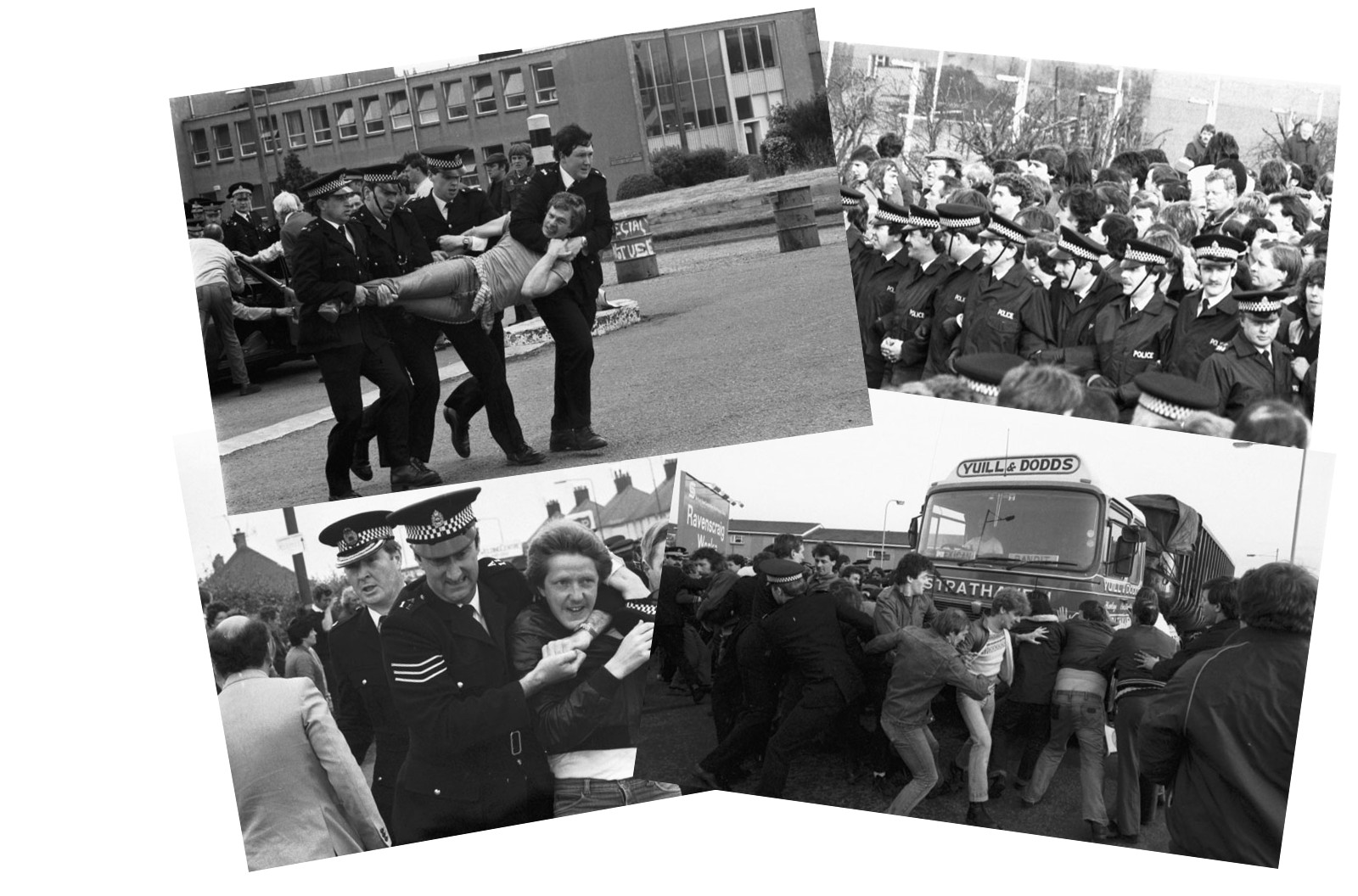 The miners expected the dispute to be over within weeks.
The last miners' strike had seen Ted Heath's Conservative government humiliated, and all the miners' demands met. They saw no reason why this dispute would be any different.
Colour miner image © National Museums Scotland. All other images © The Scotsman Publications Ltd. Licensor www.scran.ac.uk