The area of Struidh is situated on the NE edge of Eigg. This rough, rocky, and heavily bouldered terrain may seem inhospitable now, but in fact, there is much within the landscape to suggest occupation stretching back to prehistory.
Further down the coast there are the remains of the Iron Age fort of Corragan Mor, as well as many scattered shieling huts and a ruined farmstead, implying seasonal - and occasionally permanent - occupation of the area.
Sron-na h-Iolaire ("the Eagle's Promontory") is situated at the northern edge of Struidh. It is difficult terrain to traverse, being rocky and terraced, and as with the rest of the area, remains of shieling huts and animal enclosures point to temporary seasonal occupation. Yet strangely, it is here that we find Eigg's most intriguing archaeological site, dubbed the "Oracle" by archaeologists, in a nod to Classical Antiquity.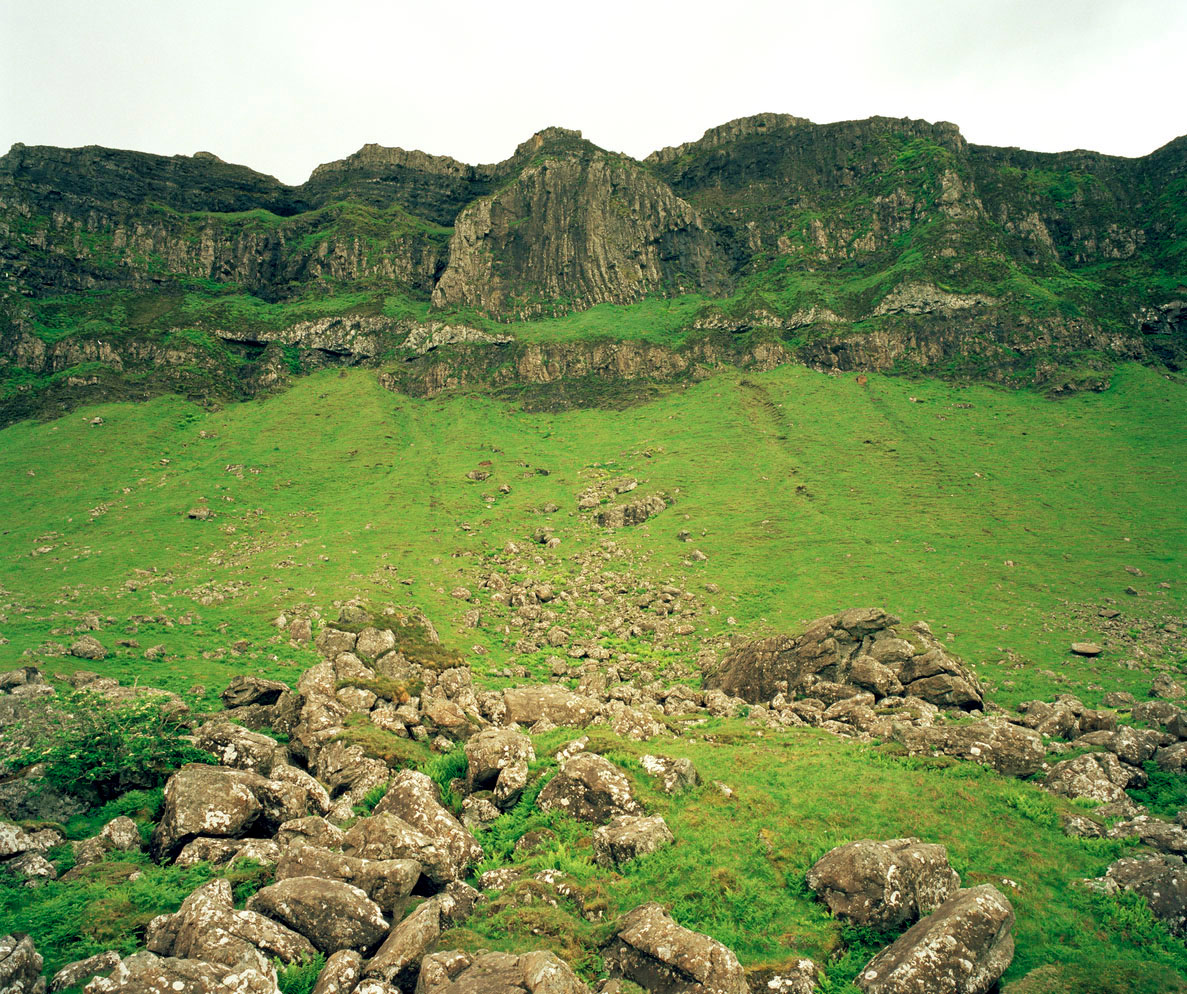 Although not immediately obvious, there is a substantial man-made platform amongst a scree of huge boulders beneath the impressive basalt cliffs. This platform is topped with the remains of a circular enclosure that we can tentatively identify as a late Iron Age roundhouse.
But it is what is underneath, rather than above, this platform that is most fascinating to us, and for that, we must journey down into the earth, and back several millennia...
Entering through a small opening in the ground we find a cave that runs westward under the house's wall towards the cliffs.
The main chamber measures around 7m in length, but there are other, smaller chambers opening off to either side.
It is large enough for a grown man to crouch reasonably comfortably inside, and can hold more than one person at a time.
At first glance, this could appear to be just a cave, but there are several features that we can pick out that suggest it has a far more significant purpose.
Firstly, it is important to note that its entrance sits within the remains of the Iron Age roundhouse. This implies that the structure was deliberately built around and over the cave, and suggests that the cave had a function other than merely shelter.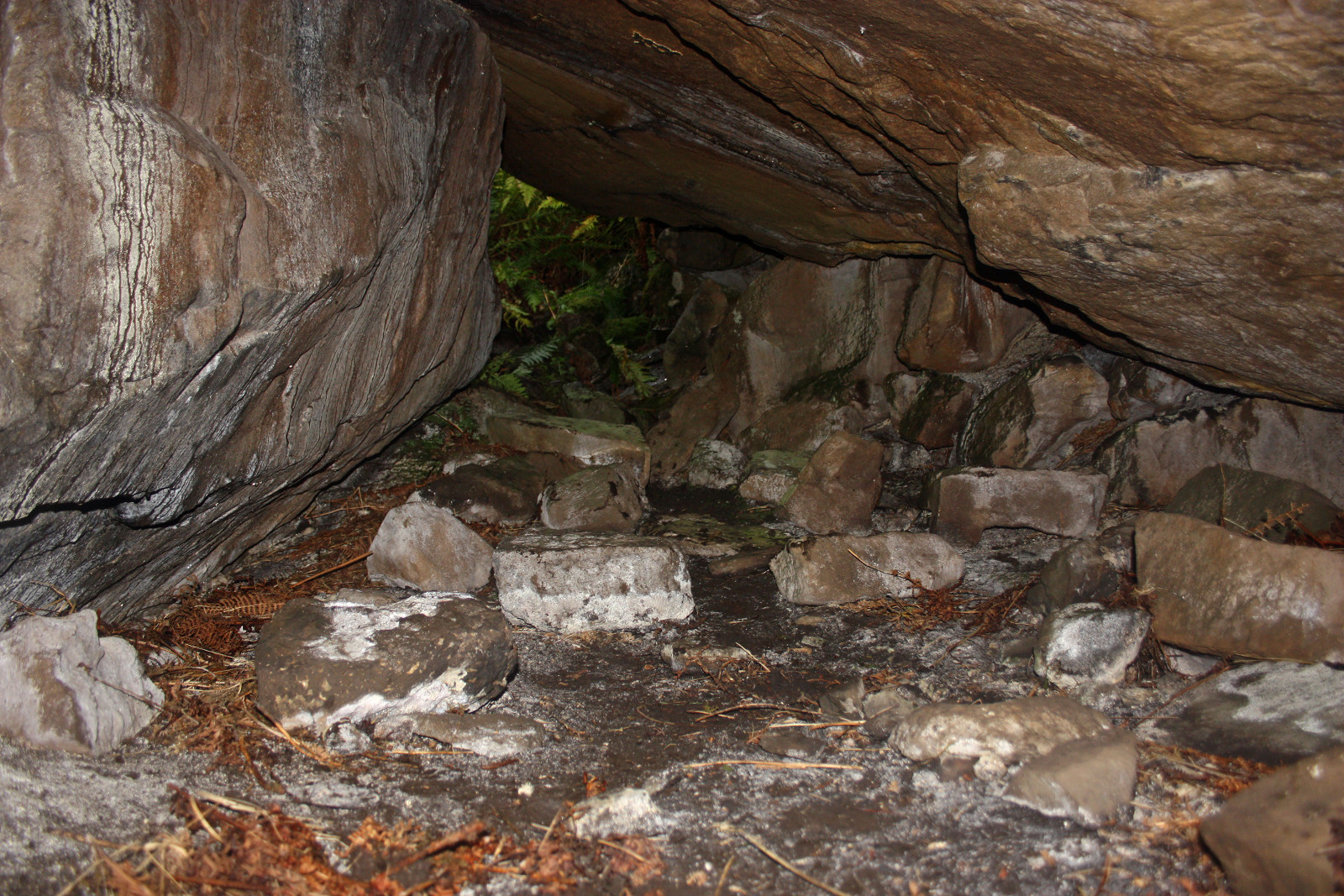 Secondly however, although the cave is natural in essence, it has been modified by human hands.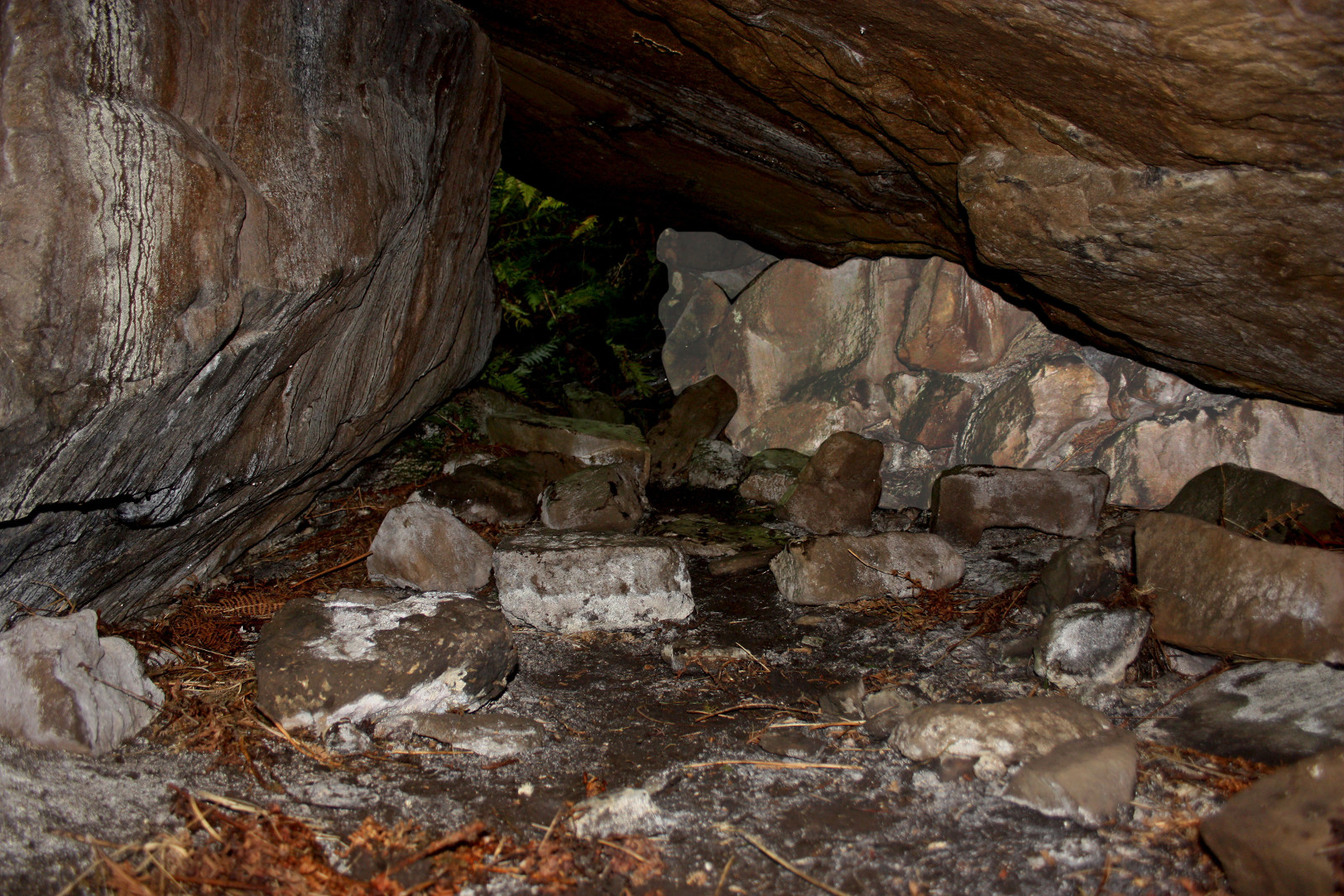 The entrance and sides have had rough stone walling inserted and this suggests the cave was important enough to be physically changed in order to suit its purpose.
There is also a thick deposit of waste material (known as midden) on the floor of the cave consisting of animal bones, shell fragments, and broken hammer stones. These indicate that the cave was used at some point for a period of time.
The fact that the hammer stones have crushed shells still attached to their points also tells us how they were being used.
Stones of this type are often found in a prehistoric context and although we cannot be certain when use of the cave began and ended, all of these features indicate that it was in use since at least the late Iron Age.
Lastly, what makes the Oracle cave so unusual is its setting and position
It sits in front of a strange rock formation in the cliffs consisting of basalt columns, that is easily visible from the shore and the sea, suggesting that this spot was deliberately chosen.
The site is also framed by two huge boulders, one of which bears striking resemblance to an eagle, echoing the name of the area in which it is located.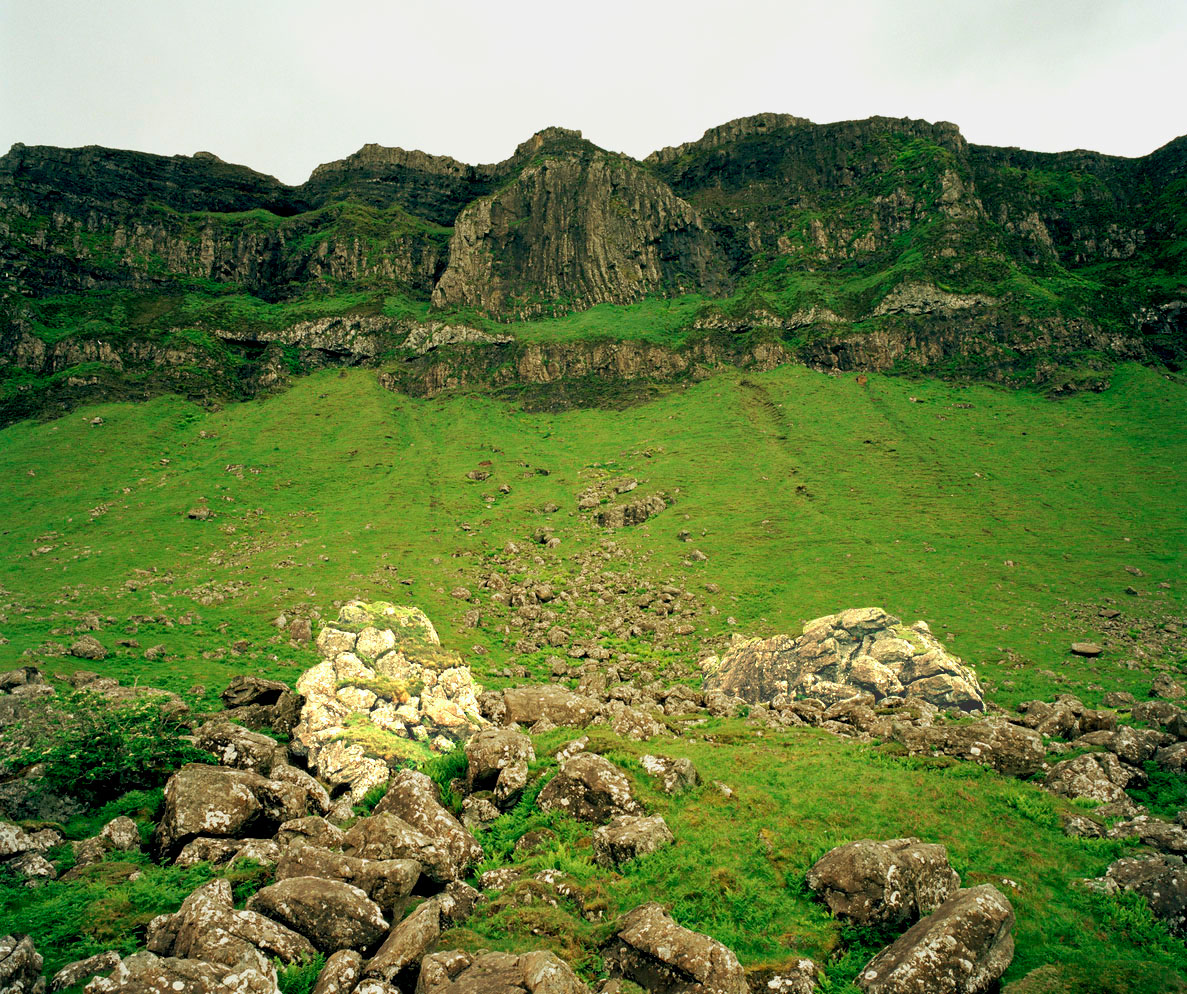 It is worth re-emphasising the cave's isolation; it stands almost alone within a relatively small field of huge boulders over 400m from the shore, and even now is very difficult to access by foot. We must wonder why such a place was selected.
So what is it?
Taking into account all of these features, it is difficult to argue that the site is purely a domestic structure. The time and effort that has gone into constructing and modifying the platform, house, and cave suggest that they fulfilled a more important function than a simple dwelling or shepherd's shelter. Moreover, although there are examples of roundhouses with associated caves that may be prosaic, in this case, the location is bizarre and remote enough to question whether it is not something more.
Given its isolation and stunning sense of place, it seems possible hence that this site represents a ritual or religious space - perhaps some form of Iron Age hermitage.