On the south side of Eigg, there is an area of rough pasture and rudimentary cultivation known as Craigard ('craggy farm'), close to the famous Massacre cave where tradition has it that the island's population was slaughtered by their rivals the Macleods.
There is evidence of human activity in the area spanning millennia, including the remains of a kelp kiln, peat stand, lazy bed cultivation (feannagan), and, slightly further down the coast to the east, a hut circle, and a Bronze Age metal working site.
However, largely alone at the edge of the lazy beds between Rubh An Tangaird and Craigard house, a very interesting structure can be picked out – a small, possibly Neolithic house.
The house is oval in shape, with a thick, double-faced wall encircling it. This thickness could suggest a domestic dwelling, designed to protect the occupants from the weather and from the cold.
Upright stones stand at each side of the reasonably wide doorway on the outer edge, possibly indicating an elaborate entrance - maybe some kind of stone facade. This suggests an attempt to give the building some kind of stature and grandeur.
There is a smaller rectangular structure adjoined to the south side of the house that is entered from the West side. It is likely that this structure is a later addition.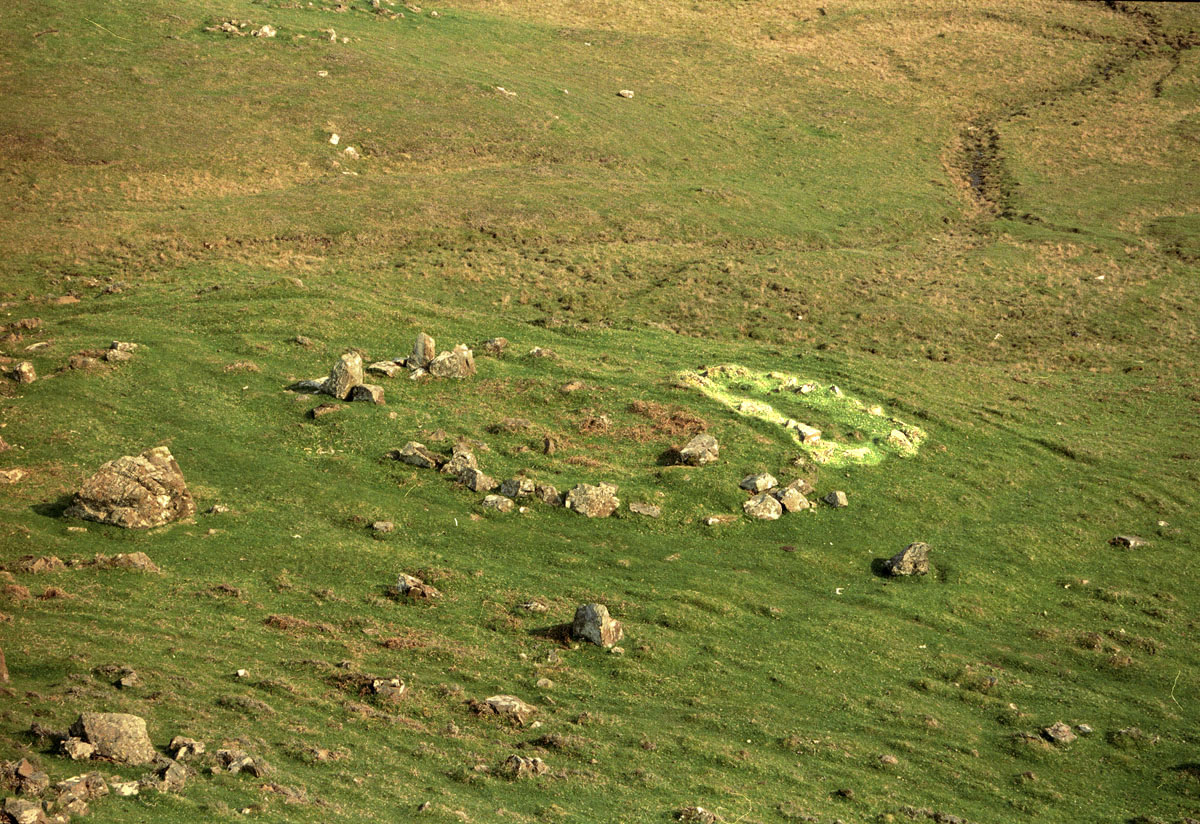 A Neolithic date has been suggested because comparable examples in plan and features from this time period have been excavated on Shetland: the Stanydale temple and the Benie Hoose have similar stone entrances, and at Loch of Collaster there is a house with a similar pair of boulders. One marked difference however is that the majority of the Shetland houses have small alcoves set into the walls, the lack of which at Craigard means we cannot definitively date it as contemporary.
Additionally, similar buildings are found in later periods, so a later date for the house is also a possibility. However,it remains very unusual in the context of the Small Isles, and at present the best parallels are found 450km away, making this house the sole representative in the west of this architectural tradition – a rarity indeed.